At SIDECAR, we're passionate about helping our clients navigate the ever-changing
employment landscape. Founded in 2014, we've been providing comprehensive human
resources solutions to our client companies ever since.
Our Team
Our diverse team of professionals brings a wealth of experience and expertise to you.
The SIDECAR team represents the best and brightest in our industry. With decades of
experience in all facets of HR, we'll strive to become your trusted resource for HR
excellence, and a catalyst for growth and success. We are dedicated to making the
complex world of HR management more manageable and effective for each
organization that we serve.
At SIDECAR, our mission is to empower businesses to thrive by offering expert human
resources services. We are dedicated to simplifying HR management, reducing
administrative burdens, and enhancing the well-being of employees in the organizations
we serve.
Our mission is guided by the following principles:
• Building Strong Partnerships: We see our relationship with our clients as a
partnership. Our mission is to build long-lasting, trust-based partnerships that
help our clients achieve their goals.
• Innovation and Adaptability: We continuously seek innovative solutions and
adapt to evolving HR trends and technologies. We strive to be at the forefront of
HR management, providing our clients with the best possible support.
• Cost Efficiency: We aim to help our clients control HR-related costs by providing
them access to economies of scale, improved benefits, and efficient processes.
We are committed to ensuring that our services save our clients time and money.
Employee Satisfaction: We understand that a company's greatest asset is its
people. Our mission includes helping our clients create workplaces where
employees are engaged, valued, and motivated to excel.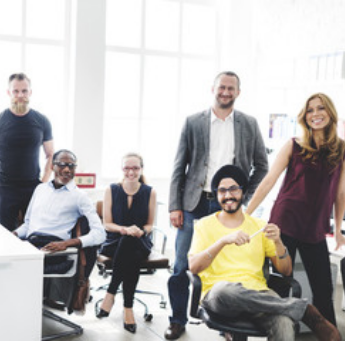 Join Our Journey
We're always looking to connect with new potential partners. Join us as we strive to
become a seamless extension of your business, providing the tools and support needed
to grow and flourish, and together, we can change the world.
Contact Us
If you have any questions, want to learn more about SIDECAR HR, or would like to get
involved, don't hesitate to reach out at [email protected].
Overwhelmed with the ever-changing employment landscape? 
Meet your Experts Today